48 Hours in Lichfield
If you're looking for a grown-up's city break or family staycation packed with culture, beautiful architecture, absorbing history and heritage, exhilarating attractions, great food (plus fine dining), shopping, as well as tranquil parks, then Lichfield city and district, has it all. There is so much to see and do that an overnight stay is an absolute must, which is why we have put together a suggested itinerary to inspire your visit.
But first, it's important to find your perfect place to stay Visit Lichfield | Stay. Lichfield has a wide choice of hotel and B&B accommodation, so whether you want to snuggle up in front of a roaring fire at a countryside escape such as Swinfen Hall Hotel Visit Lichfield | Swinfen Hall Hotel, or stay in the charming 18th century coaching inn, The George set in the heart of Lichfield Visit Lichfield | The George Hotel, there are plenty of overnight accommodation options to suit all budgets and needs.
Day one ideas: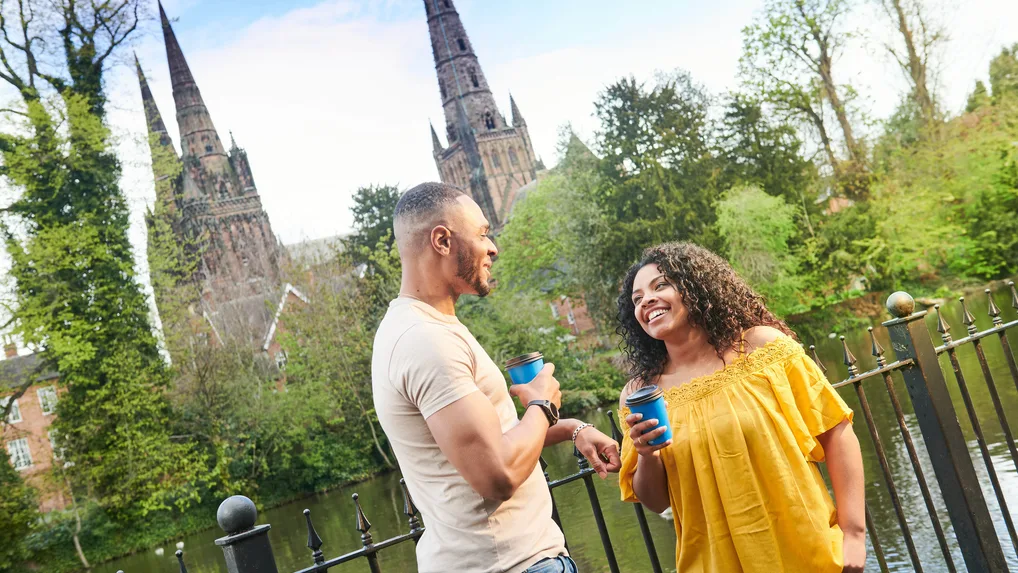 Lichfield is home to the only Medieval cathedral in the UK with three spires, so a visit to the cathedral is one of the first attractions to go and experience Visit Lichfield | Lichfield Cathedral.
Because Lichfield is home to so much history and heritage, there are many city trails you can download to help you explore the city; you can choose from the Heritage Trail, Sculpture Trail, Real Ale Trail, and for children we have the Children's Heritage Trail and Brass Rubbing Trail. And the newest addition to the trails is the Lichfield Time Travellers App - a fabulous new interactive Augmented Reality (AR) trail, where you can meet the historic characters from the city on your screen, while they tell you all about Lichfield. This is a great way to immerse yourself in the history and heritage of Lichfield Visit Lichfield | Trails. Or if you prefer a guided tour, book onto one of the city's bespoke tours Visit Lichfield | Tours and take the opportunity to be personally shown around instead and get ready with lots of questions for our highly knowledgeable tour guides.
Staying with the theme of history, next on the itinerary would be a visit to the Samuel Johnson Birthplace Museum where you can discover the life and times of Samuel Johnson, the great man of letters famous for writing 'A Dictionary of the English Language' in 1755 Visit Lichfield | Samuel Johnson Birthplace Museum, and not forgetting a visit to the stunning Georgian home of Erasmus Darwin, grandfather of Charles Darwin and leading 18th century doctor, scientist, botanist, inventor and poet to round off your historical adventures Visit Lichfield | Erasmus Darwin House.
It's probably time then for some retail therapy. Lichfield's historic streets are lined with tempting shops, from high street chains to independent boutiques. You'll find antique shops, jewellers, antiquarian booksellers, music shops, delicatessens and much more Visit Lichfield | Shopping.
Now for food! In Lichfield District you can find a Michelin Star, afternoon teas, hearty meals and quick snacks. There are creperies, cocktail bars, bottomless brunches, and soft play cafes. Whatever diet or cuisine you're looking for, you'll find it here Visit Lichfield | Food Lovers. With so much on the itinerary it is going to be important to refuel regularly during your visit, and whether it's breakfast, lunch, or dinner, you won't be disappointed.
Why not round day one off by taking in a performance at Lichfield Garrick Theatre in the centre of Lichfield. It attracts well over 100,000 people each year and offers a wide variety of entertainment to suit all from comedy to drama, tribute acts to opera and ballet to pantomime Visit Lichfield | Lichfield Garrick.
Day two ideas: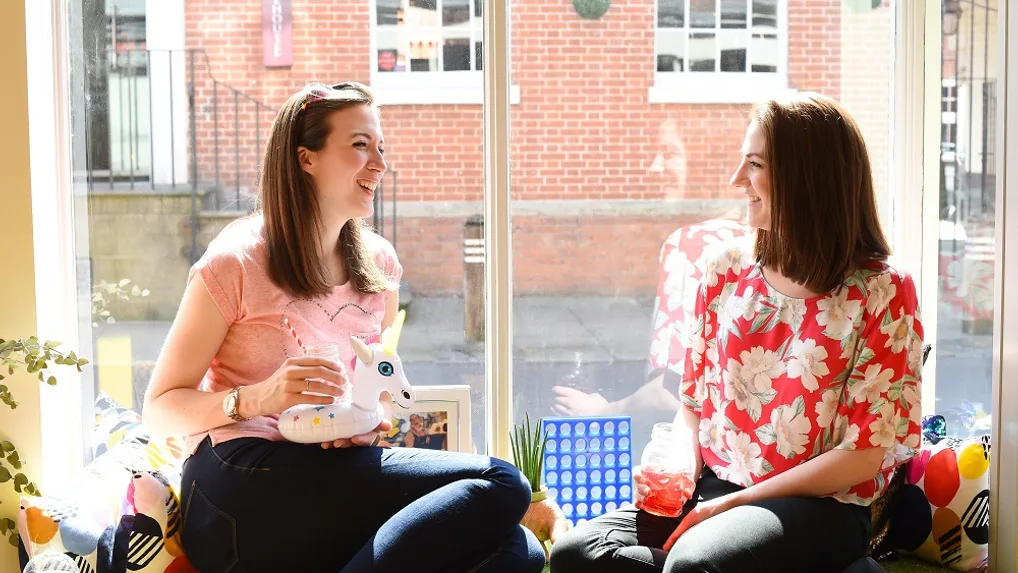 After a hearty breakfast in your accommodation or at one of the district's many cafes and restaurants, check out the amazing greenery of Lichfield Historic Parks which bring together four distinctive green spaces: Beacon Park, Minster Pool and Walk, the Garden of Remembrance and Stowe Pool and Fields. These beautiful parks are steeped in history, boasting statues and monuments, impressive planting and landscapes, as well as great facilities and events.
Keeping with the theme of the great outdoors, why not while away a few hours exploring the memorials, trees and wildlife in the beautiful location of the National Memorial Arboretum Visit Lichfield | National Memorial Arboretum, or if you're a thrill seeker head to Drayton Manor Park to experience a fun filled adrenalin rush at one of the country's main theme parks Visit Lichfield | Drayton Manor Theme Park.
A visit to The Hub at St Mary's is a must during your stay Visit Lichfield | The Hub at St Mary's. This is a colourful space in the heart of the city, located at St Mary's on Market Square, offer a creative space for everyone to relax with a great cup of coffee and a delicious slice of cake. It is also home to a beautiful gallery space, committed to showcasing works from artists of all backgrounds.
Treat yourself to a little retail therapy at the Heart of the Country shopping Village or Curborough Hall Farm Craft Centre, both offer tea rooms and coffee shops for an added indulgence to your visit Visit Lichfield | Shopping Village.
Round the day off with a stroll at Chasewater Country Park where, whatever the season, there is always lots to see and do Visit Lichfield | Chasewater Country Park. It has a 90-hectare reservoir and plenty of green open space for walking, running, biking or simply sitting and taking in the beautiful views of the reservoir. The Chasewater habitat supports several rare plant and animal species, so this is an ideal location for anyone with an interest in flora, fauna and wildlife

We hope you have enjoyed reading our itinerary suggestions to plan your short break. There is so much to see and do in Lichfield city and district that it's not possible to feature everything here so please follow this link to find out everything available Visit Lichfield | Homepage.
Access, availability and opening times can be subject to change and should be checked directly with the individual attractions and businesses before planning your trip.